MSc Investment and Trading
The Master of Science in Investment and Trading Online program offers flexibility around your obligations by allowing you to study either full-time for one year or part-time for two years.
This postgraduate degree program is perfect for highly numerate individuals with an interest in market analysis and evaluating investment and trade prospects since it places a significant emphasis on satisfying industry development demands.
You will get the knowledge and abilities necessary to evaluate critically the vast array of data and elements affecting the present value of trading and investing possibilities. Return on investment, opportunity costs, and market and economic data will all be analyzed and compared. You'll be in a better position to make wise trading and investing selections in addition to having a better awareness of the necessary corporate responsibilities.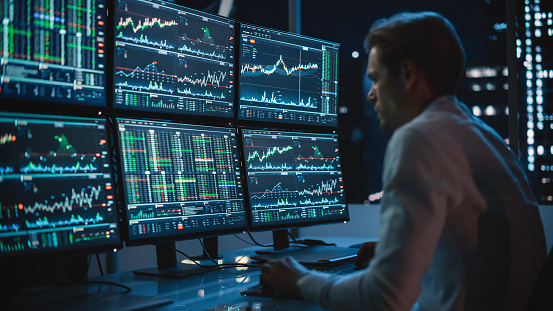 | | |
| --- | --- |
| University | The University of Law |
| Degree | MSc Investment and Trading |
| Level of study | Postgraduate |
| Start date | October, February, May |
| Duration | 1 year |
| Location | London, Birmingham, ONLINE |
| Delivery | Weekends, Weekdays |
| Hours per week | 8-12h |
| Fees | £9000 - £10000 |
| Finances | Eligible for Master's Loan |
Course Overview
With the help of this distance learning program, students will be able to enhance their professions in finance, especially those in the fields of trading and investing. You'll be better equipped to comprehend the global strategic developments in accounting, financial decision-making, and portfolio management after you have a solid foundation of modern finance theory.
Using real-world case studies, knowledgeable academics with years of practical industry expertise teach a blend of theory and practice. In order to advance in a career in finance, banking, or any management job where finance is a component of the role, you'll graduate with the specialized knowledge necessary to be a knowledgeable and effective financial professional.
Modules
Entry Requirements
Assessments
Funding & Fees
● Financial Management (15 credits)
● Financial Accounting & Reporting (15 credits)
● Management Accounting (15 credits)
● Fundamental Analysis (15 credits)
● Technical Analysis (15 credits)
● Investment Risk Management (15 credits)
● Trading Psychology (15 credits)
● Responsibility of Directors (15 credits)
● Data & Decision Making (15 credits)
● Business Project (45 credits)
● Professional Development (non-credit bearing)
To be eligible for this course, you should normally have:
● A UK bachelor's degree at a minimum of second class (2.2) or equivalent
English language requirements (if you don't have British Bachelor)
● An English language level equivalent to IELTS 6.5 or above, with a minimum of 5.5 in each component.
● Alternatively, you need to pass Internal English Test.
You will be assessed formally through a mix of individual assignments, group work and Dissertation/Project work.
Funding for your studies
All of the students will receive Student Finance which means that you don't need to pay anything.
Master's Loan
You can borrow up to £11,836 with an English postgraduate loan for a Masters starting in 2022-23. This amount was £11,570 for the 2021-22 academic year.
The money will be paid directly to your bank account to use for tuition fees and / or living costs. There isn't a separate postgraduate maintenance loan.
Payments are divided equally across your course and paid in three instalments per academic year.
You'll get:
33% at or near your course start date (once your university confirms your registration)
33% on the last Wednesday of the 4th month of your course
34% on the last Wednesday of the 7th month of your course
If your master course costs £7,500 and your loan is £11,836 in your bank accounts stays:
£11,836 - £7,500 = £4,336
Repayment info and more you can find at below the government website:
https://www.gov.uk/masters-loan/what-youll-get