MSc Psychology Conversion Degree
Are you considering a career in psychology? Or maybe you simply want to learn more about the subject? One excellent place to begin is with the MSc Psychology (Conversion). This course is an excellent introduction to important psychological skills, knowledge, and values used in real-world scenarios and is specifically created for non-psychology grads.
Your capacity to seek further study in psychology (such as a PhD) or to improve your employability in fields like management, policing, management, and more will be increased if you successfully complete this course. Additionally, we're working on obtaining accreditation from the British Psychological Society (BPS) so that you can advance to become a Chartered Psychologist after graduation.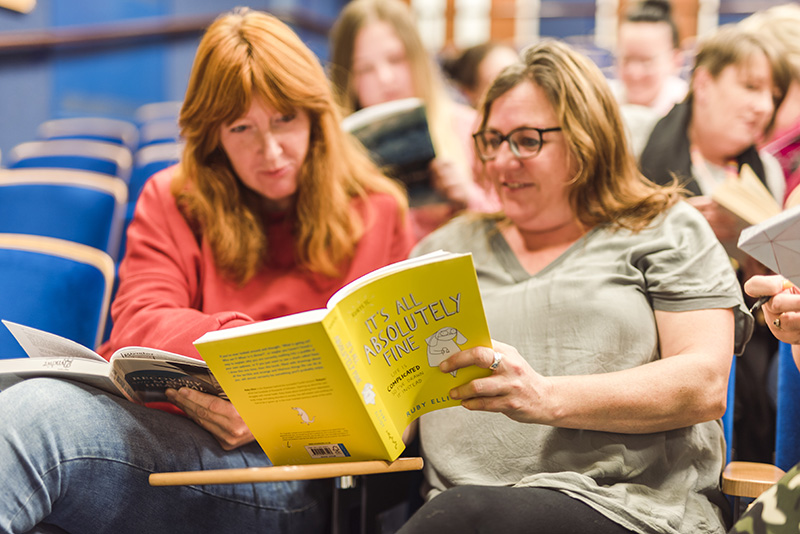 | | |
| --- | --- |
| University | The University of Law |
| Degree | MSc Psychology Conversion Degree |
| Level of study | Postgraduate |
| Start date | October, February, May |
| Duration | 1 year |
| Location | Leeds, ONLINE |
| Delivery | Weekends, Weekdays |
| Hours per week | 8-12h |
| Fees | £9000 - £10000 |
| Finances | Eligible for Master's Loan |
Course Overview
If you already hold an undergraduate degree in a different subject but want to switch to psychological studies, our Master's in Psychology Conversion course is a good place to start.
After completing the course, you'll have a solid understanding of fundamental psychological theories, principles, and concepts that you may use in both personal and professional settings. Additionally, you'll have improved your scientific thinking abilities, be able to comprehend the significance of the facts, and be able to evaluate psychological arguments critically.
This course is designed with employability in mind from the outset. During your studies, you can explore and get ready for your profession with the help of our special Professional Development and Applications of Professional Psychology modules.
You'll graduate with competencies in problem-solving, research, communication, and self-evaluation that you may use to advance your academic career as well as your professional abilities.
Modules
Entry Requirements
Assessments
Funding & Fees
● Neuroscience of Behaviour
● Cognitive Psychology
● Personality and Individual Differences
● Social and Critical Psychology
● Lifespan Development
● Applications of Professional Psychology
● Professional Development
● Research Methods
● Dissertation
To be eligible for this course, you should normally have:
● A UK bachelor's degree at a minimum of second class (2.2) or equivalent
English language requirements (if you don't have British Bachelor)
● An English language level equivalent to IELTS 6.5 or above, with a minimum of 5.5 in each component.
● Alternatively, you need to pass Internal English Test.
- Written assignments
- Research proposals
- Practical reports
- VLog assignments
- Presentations
- Posters
- Education leaflets
Funding for your studies
All of the students will receive Student Finance which means that you don't need to pay anything.
Master's Loan
You can borrow up to £11,836 with an English postgraduate loan for a Masters starting in 2022-23. This amount was £11,570 for the 2021-22 academic year.
The money will be paid directly to your bank account to use for tuition fees and / or living costs. There isn't a separate postgraduate maintenance loan.
Payments are divided equally across your course and paid in three instalments per academic year.
You'll get:
33% at or near your course start date (once your university confirms your registration)
33% on the last Wednesday of the 4th month of your course
34% on the last Wednesday of the 7th month of your course
If your master course costs £7,500 and your loan is £11,836 in your bank accounts stays:
£11,836 - £7,500 = £4,336
Repayment info and more you can find at below the government website:
https://www.gov.uk/masters-loan/what-youll-get