BSc (Hons) Accounting and Finance
Are you prepared to lead accounting and finance in the future? You will acquire all the most recent developments and technical abilities required to accomplish your career goals with BSc (Hons) Accounting and Finance.
BSc Accounting and Finance course, which is accredited by ACCA, CIMA, and ICAEW, will give you crucial financial reporting and management accounting abilities, as well as the ability to use these to guide wise decision-making in actual business settings. You will graduate from this degree as a well-rounded professional prepared to take on a variety of issues thanks to the specialized courses examined on it and their practical implementation in the Bloomberg Terminal.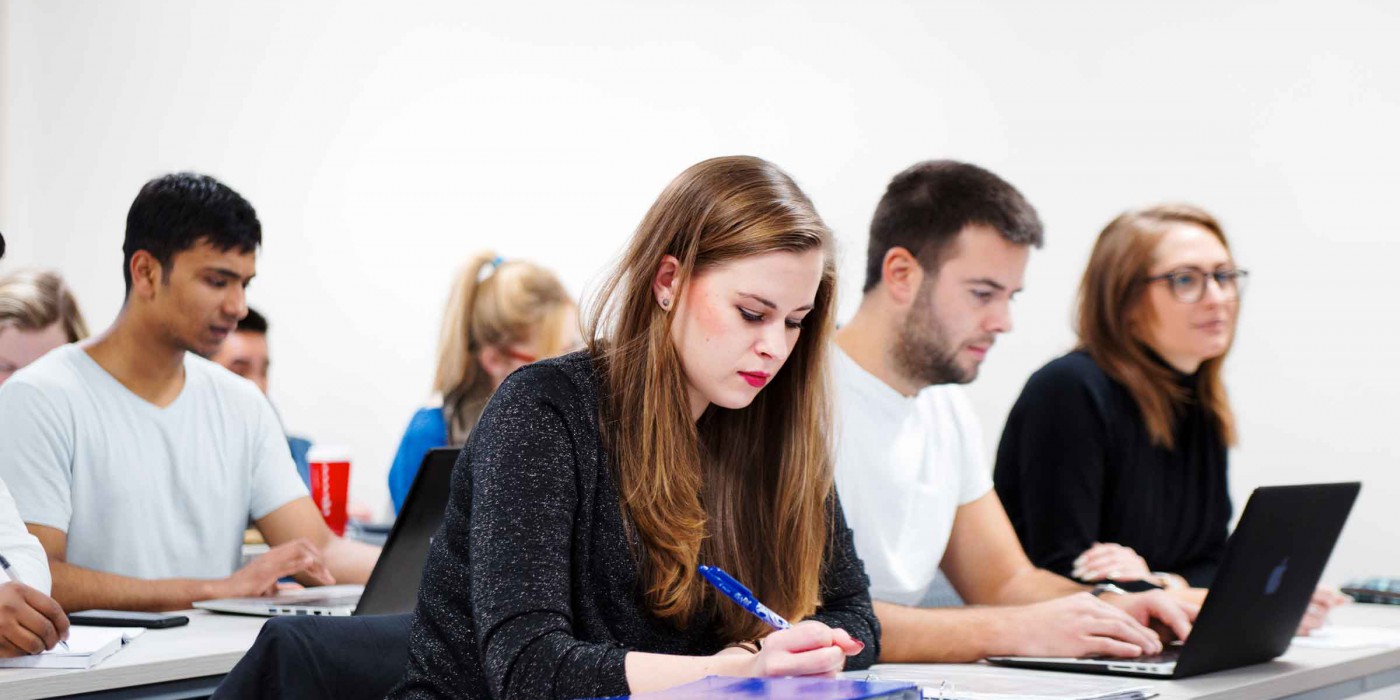 | | |
| --- | --- |
| University | Arden University |
| Degree | BSc (Hons) Accounting and Finance |
| Level of study | Foundation Year (Y0) / First Year (Y1) |
| Start date | September, October, November, February, May |
| Duration | 3 or 4 years (with foundation year) |
| Location | ONLINE |
| Delivery | Weekends, Weekdays or Evenings |
| Hours per week | 9-12h |
| Fees | £6935 |
| Finances | Eligible for the Tuition Fee Loan and the Maintenance Loan |
Course Overview
You will acquire the future-oriented abilities needed in the dynamic accounting and finance industry of today through this course. You'll acquire a thorough understanding of contemporary accounting and finance, as well as the function and application of technology in fields like Fintech and blockchain, and you'll learn how to make wise financial choices. You'll have the chance to put what you learn into practice throughout the course, which will help you develop practical skills you may apply to your upcoming position.
The Association of Chartered Certified Accountants (ACCA), the Chartered Institute of Management Accountants (CIMA), and the Institute of Chartered Accountants in England and Wales (ICAEW), three of the most prestigious professional organizations in the world, have all granted this course their seal of approval. Your course material has been perfectly aligned with these credentials, allowing you to earn up to 26 exemptions from any upcoming tests you might take with these accountancy bodies.
This course has been approved by the Chartered Financial Analyst (CFA), so you can be ready to take the CFA Level 1 exams. This places it among the select few programs to hold endorsements from three professional accounting bodies as well as the CFA.
We've also teamed up with Bureau van Dijk to give you access to a variety of financial data, Bloomberg Financial Markets, and useful insight into what it's truly like to work in finance. By combining these with cutting-edge statistical tools, you'll get the chance to use live data to make real-world financial judgments, guaranteeing that you'll be knowledgeable about contemporary finance before you even graduate.
Modules
Entry Requirements
Assessments
Funding & Fees
Foundation year modules
● Using Numeracy, IT, & Data (20 credits)
● Research Skills and Using Information (20 credits)
● Values, Ethics, and Working Collaboratively (20 credits)
● Developing Academic Skills (20 credits)
● Structure of Business (20 credits)
● Technology in Organisations (20 credits)
Level 4
● Introduction to Business Economics (20 credits)
● Introduction to Finance (20 credits)
● Financial Accounting (20 credits)
● Introduction to Management Accounting (20 credits)
● Quantitative Methods for Accounting and Finance (20 credits)
● Introduction to Financial Technology (20 credits)
Level 5
● Financial Reporting (20 credits)
● Financial Markets and Institutions (20 credits)
● Performance Management (20 credits)
● Corporate and Business Law (20 credits)
● Security Analysis and Valuation (20 credits)
● Applied Financial Skills (20 credits)
Level 6
● Corporate Financial Management (20 credits)
● International Finance (20 credits)
● Taxation (20 credits)
● Audit and Assurance (20 credits)
● Investment and Portfolio Management (20 credits)
● Financial Management Project (20 credits)
Standard entry:
● Passes at grade C (grade 4) or above in three subjects at GCSE level OR 45 credits at Level 2 or equivalent – if your qualifications are older than 3 years we would also ask to see a professional CV.
● High School diploma from your native country
Non-standard entry:
● All applicants can apply based on their work experience - 12 months of work experience is required. Consequently, academic qualifications/diploma is not required.
● To sum up, you don't need any qualifications to be accepted at the university or college. You just need to pass English Test - Duolingo.
English language requirements
● All applicants must pass Duolingo English Test. You don't need to pay for English Test - we provide you with a free voucher.
● All applicants must score an overall of 105 points on the Duolingo English Test to be accepted.
● All applicants cannot achieve lower scores per each component as per the below table.
| | |
| --- | --- |
| Duolingo | Minimum Required Score |
| Overall Band | 105 |
| Comprehension | 105 |
| Literacy | 95 |
| Conversation | 85 |
| Production | 75 |
● Assignments
● Board presentations
● Consultancy projects
● Management of individual equity portfolio (low risk + momentum shares)
● Client reports
● Investor/broker memo
● Real knowledge transfer company projects
Funding for your studies
All of the students will receive Student Finance which means that you don't need to pay anything.
Tuition Fee Loans
Your tuition fees are paid using a tuition fee loan. This is given to your University or College directly. Only once you have completed your study and are making at least £26,575 per year do loan repayments begin. Students who study full- or part-time may apply
Maintenance Loan is NOT eligible for studying ONLINE.