BA (Hons) Business Management (HR)
Gaining the most productivity from a workforce is essential for success across all industry sectors at this time when businesses face intense competition. Graduates are now in a good position to enter successful employment if they understand how people and culture can help an organization flourish.
We'll educate you to become a knowledgeable professional who can flourish in this demanding but highly rewarding career option by first giving you understanding of the foundations of business before strengthening your core skills and knowledge in the recruitment and management of people in organisations.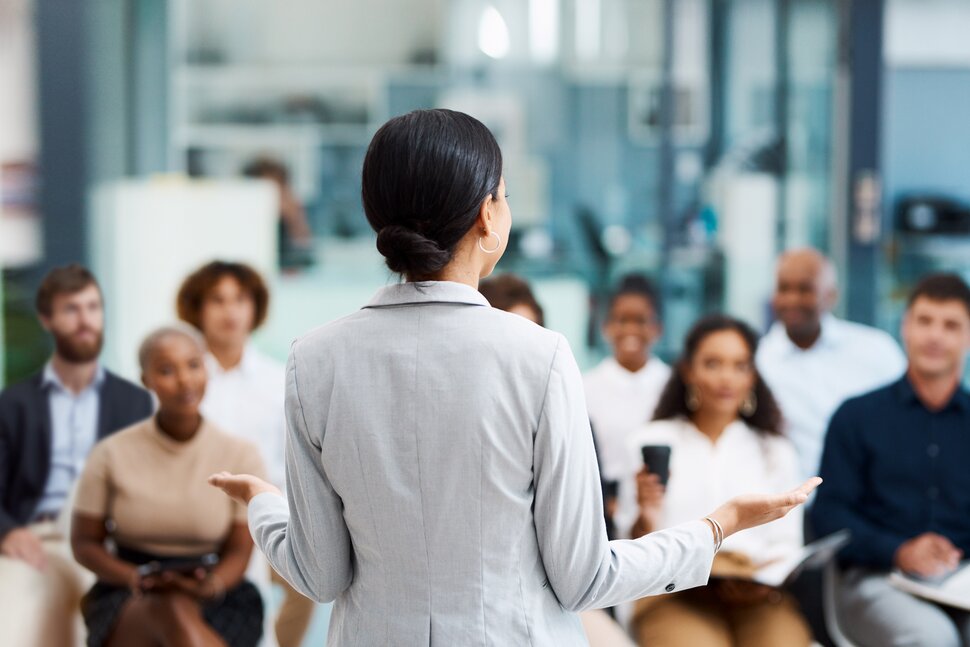 | | |
| --- | --- |
| University | Arden University |
| Degree | BA (Hons) Business Management (HR) |
| Level of study | Foundation Year (Y0) / First Year (Y1) |
| Start date | September, October, November, February, May |
| Duration | 3 or 4 years (with foundation year) |
| Location | ONLINE |
| Delivery | Weekends, Weekdays or Evenings |
| Hours per week | 9-12h |
| Fees | £6935 |
| Finances | Eligible for the Tuition Fee Loan and the Maintenance Loan |
Course Overview
To bring conventional human resource management approaches into the modern era, the BA (Hons) Business Management (Human Resource Management) program was designed with assistance from researchers and world-renowned organisations. With the outmoded idea of the employee as a commodity for company success, the course will introduce you to the most recent HR ideas and practices.
Your course starts by assisting you in gaining broad knowledge in important areas of business management, such as human resource management and an introduction to how organisations operate. The formation of high-performance teams, talent management, rewarding performance, people analytics, and other important topics that you'll find necessary in the workplace are all covered in your second and third study levels.
The Chartered Management Institute (CMI) and the Institute of Leadership and Management have both double-accredited this degree (ILM). You'll not only obtain a degree that is recognised but also a CMI Level 5 Certificate in Management and Leadership and an ILM Level 5 Diploma in Leadership and Management when you graduate. By doing this, you may demonstrate to potential employers that you possess the current knowledge and credentials necessary to address any shortages in the market.
Modules
Entry Requirements
Assessments
Funding & Fees
Foundation year
● Research Skills and Using Information
● Developing Academic Skills
● Using Numeracy, IT and Data
● Values, Ethics and Working Collaboratively
● Structure of Business
● Technology in Organisations
Level 4
● Digital Skills & Professional Development (20 credits)
● Contemporary Business Environment (20 credits)
● Marketing Dynamics (20 credits)
● Introduction to Business Finance (20 credits)
● People Management (20 credits)
● Technology & Innovation (20 credits)
Level 5
● Data Analytics & Management (20 credits)
● Business Start-up (20 credits)
● Sales Management (20 credits)
● Digital & Social Media Marketing (20 credits)
● Resourcing & Talent Management (20 credits)
● People Analytics (20 credits)
Level 6
● Business Transformation (20 credits)
● Entrepreneurship and Innovation (20 credits)
● Corporate Governance, Law & Ethics (20 credits)
● Independent Study (20 credits)
● Future Leaders & Talent Management (20 credits)
● Reward & Performance (20 credits)
Standard entry:
● At least 3 x GCSEs OR 45 credits at Level 2 or equivalent – if your qualifications are older than 3 years we would also ask to see a professional CV.
● High School diploma from your native country
Non-standard entry:
● All applicants can apply based on their work experience - 12 months of work experience is required. Consequently, academic qualifications/diploma is not required.
● To sum up, you don't need any qualifications to be accepted at the university or college. You just need to pass English Test - Duolingo.
English language requirements
● All applicants must pass Duolingo English Test. You don't need to pay for English Test - we provide you with a free voucher.
● All applicants must score an overall of 105 points on the Duolingo English Test to be accepted.
● All applicants cannot achieve lower scores per each component as per the below table.
| | |
| --- | --- |
| Duolingo | Minimum Required Score |
| Overall Band | 105 |
| Comprehension | 105 |
| Literacy | 95 |
| Conversation | 85 |
| Production | 75 |
You will have the opportunity to complete a variety of helpful assessment methods as you progress through your course modules, including individual reports, case study analyses, group presentations, and individual independent tasks created in collaboration with your course module leader. Your evaluations will place a strong emphasis on self-discovery, digital technologies, the application of theory to actual business situations, managerial best practices, and creative problem-solving.
When completing your projects and exams, we encourage you to use creativity. There are many different types of content you can produce, including podcasts, videos, infographics, consultancy reports, campaigns, posters, and debates. This strategy is a great way to demonstrate your knowledge and growth while also assisting you in developing practical skills you may use in the workplace.
Funding for your studies
All of the students will receive Student Finance which means that you don't need to pay anything.
Tuition Fee Loans
Your tuition fees are paid using a tuition fee loan. This is given to your University or College directly. Only once you have completed your study and are making at least £26,575 per year do loan repayments begin. Students who study full- or part-time may apply
Maintenance Loan is NOT eligible for studying ONLINE.