BA (Hons) Criminology with Cybercrime
Do you wish to specialize in cybercrime but first need to develop your academic self-confidence? You will receive the assistance you need to succeed in the BA (Hons) Criminology with Cybercrime with Foundation Year program, as well as in-depth knowledge of the criminal justice system and the most recent advancements in cybersecurity in the UK and throughout the world.
Even if you've been out of school for a while or don't satisfy the requirements for ordinary entry, this foundation year course will equip you with the information and abilities you need to effectively complete a full undergraduate degree in criminology with a focus on cybercrime. Key academic abilities in subjects like math, data, research, presentation, academic referencing, and more will be developed for university study.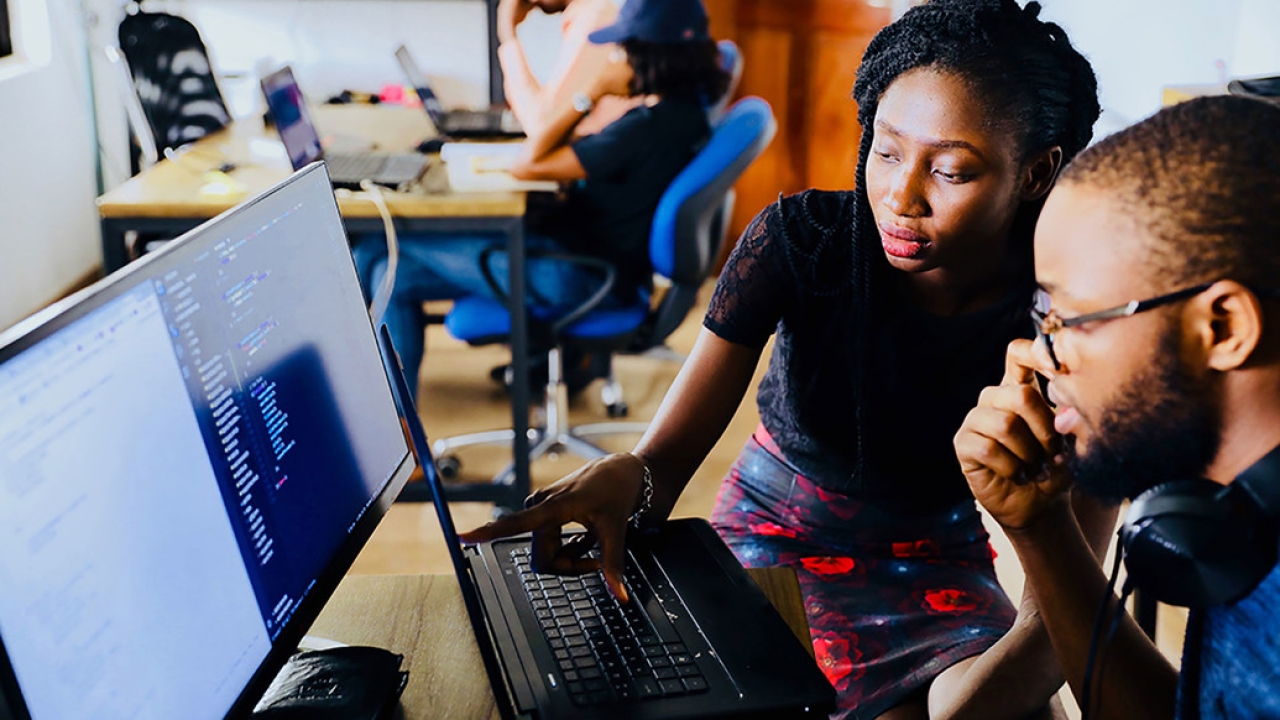 | | |
| --- | --- |
| University | Arden University |
| Degree | BA (Hons) Criminology with Cybercrime |
| Level of study | Foundation Year (Y0) |
| Start date | September, October, November, February, May |
| Duration | 4 years |
| Location | ONLINE |
| Delivery | Weekends, Weekdays or Evenings |
| Hours per week | 9-12h |
| Fees | £6935 |
| Finances | Eligible for the Tuition Fee Loan and the Maintenance Loan |
Course Overview
The course approaches the subject of criminology and cybercrime from a contemporary, digital-first, and international perspective, giving you cutting-edge transferrable skills. In order to prepare you for potential careers focusing on cybercrime such as policing, probation, fraud prevention, counter-terrorism, cybercrime prevention, digital forensics, and more, you'll cover all the fundamentals of criminology with a specialized focus on security and cybercrime from an international perspective.
The knowledgeable instructors who designed this course have a thorough understanding of the topics you'll be learning. In order to assist you graduate with the contemporary abilities required to work in the profession, they've created your course syllabus to address the most recent trends, events, and breakthroughs in the industry. Additionally, you'll get the chance to hear from guest speakers with a variety of backgrounds, including cybersecurity experts and reformed ex-offenders. This will give you an inside view into the area and enable you to start building industry connections well before you finish your degree.
Modules
Entry Requirements
Assessments
Funding & Fees
Foundation year modules
● Introduction to Numeracy, Data & IT (20 credits)
● Introducing Research Skills (20 credits)
● Ethics, Working Collaboratively & Values (20 credits)
● Academic Skills Practice (20 credits)
● Crime and Law in Context (20 credits)
● Psychology of Everyday Life (20 credits)
Level 4
● Becoming a Criminologist (20 credits)
● A History of Crime and Punishment (20 credits)
● Crime, Media, and Culture (20 credits)
● Cybercrime: The Essentials (20 credits)
● Policing Priorities (20 credits)
● Working within the Criminal Justice System (20 credits)
Level 5
● Researching the Field (20 credits)
● Youth Crime and Justice (20 credits)
● Defending the Realm (20 credits)
● Crimes of the Powerful (20 credits)
● Cyber Espionage and Cyber Warfare (20 credits)
● Organised Transnational Cybercrime (20 credits)
Level 6
● Professional Practice: A Case Study (20 credits)
● Digital Forensics (20 credits)
● Terrorism Online: Radicalisation and Propaganda (20 credits)
● Responding to Global Cyber Emergencies (20 credits)
● Research Project (40 credits)
Standard entry:
● At least 3 x GCSEs or 45 credits at Level 2 or equivalent. If your qualifications are older than 3 years, we will also ask to see a professional CV.
● High School diploma from your native country
Non-standard entry:
● All applicants can apply based on their work experience - 12 months of work experience is required. Consequently, academic qualifications/diploma is not required.
● To sum up, you don't need any qualifications to be accepted at the university or college. You just need to pass English Test - Duolingo.
English language requirements
● All applicants must pass Duolingo English Test. You don't need to pay for English Test - we provide you with a free voucher.
● All applicants must score an overall of 105 points on the Duolingo English Test to be accepted.
● All applicants cannot achieve lower scores per each component as per the below table.

| | |
| --- | --- |
| Duolingo | Minimum Required Score |
| Overall Band | 105 |
| Comprehension | 105 |
| Literacy | 95 |
| Conversation | 85 |
| Production | 75 |
● Assignments
● Essays
● Presentations
● Case studies
● Portfolios of work
● Exams
Funding for your studies
All of the students will receive Student Finance which means that you don't need to pay anything.
Tuition Fee Loans
Your tuition fees are paid using a tuition fee loan. This is given to your University or College directly. Only once you have completed your study and are making at least £26,575 per year do loan repayments begin. Students who study full- or part-time may apply
Maintenance Loan is NOT eligible for studying ONLINE.