BSc Forensic and Criminal Investigation
Do you find the field of forensic and criminal investigation to be fascinating? With the aid of cutting-edge technology, the BSc (Hons) Forensic and Criminal Investigation degree will fully immerse you in the various facets of the investigative process, providing you with invaluable practical insight into actual investigations.
The first lesson in your course walks you through the whole forensic investigation process, from the crime scene to the courtroom. Each module will establish connections between offences, offenders, police enforcement, forensic experts, laws, and legislation, assisting in bringing the evidence to life. You'll also have the chance to play the parts of a crime scene investigator, detective, citizen investigator, and coroner using our distinctive virtual environment. This will help you apply theoretical concepts to the real-world events you might encounter in your future position.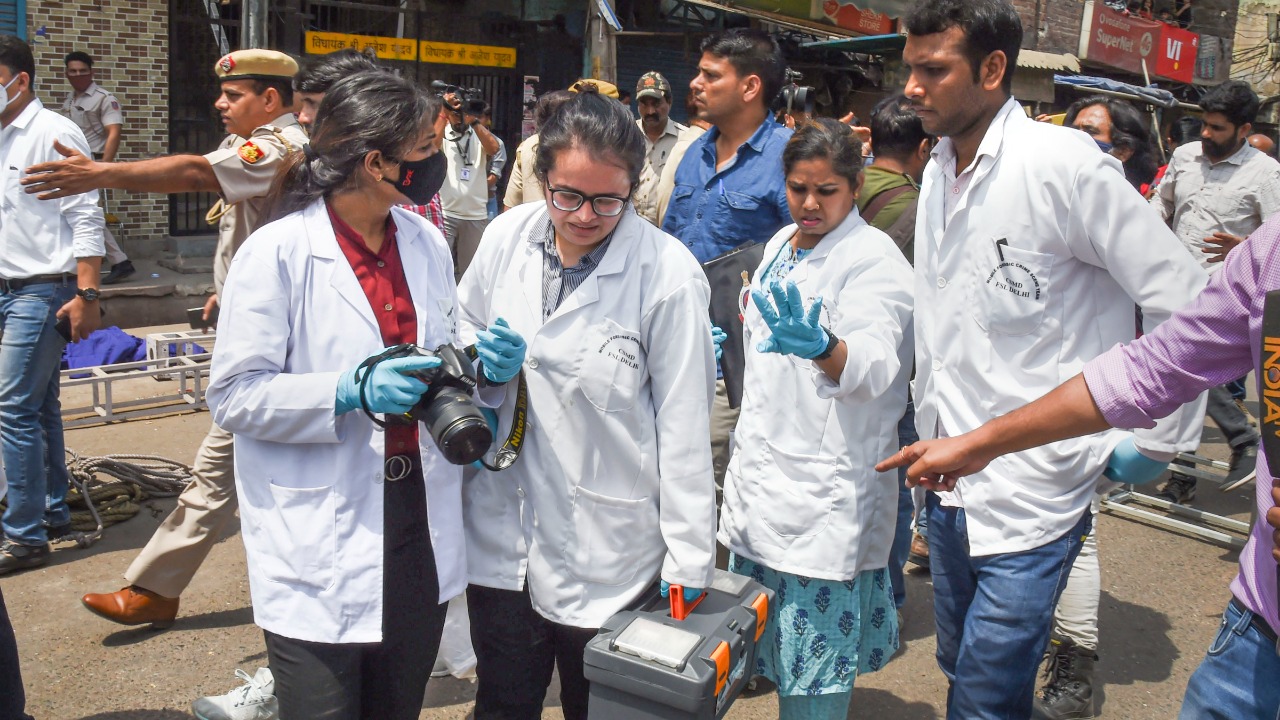 | | |
| --- | --- |
| University | Arden University |
| Degree | BSc Forensic and Criminal Investigation |
| Level of study | First Year (Y1) |
| Start date | September, October, November, February, May |
| Duration | 3 years |
| Location | ONLINE |
| Delivery | Weekends, Weekdays or Evenings |
| Hours per week | 9-12h |
| Fees | £6935 |
| Finances | Eligible for the Tuition Fee Loan and the Maintenance Loan |
Course Overview
The first part of the course immerses you in the full investigative process, showing how criminal investigations advance naturally and how policing and forensics are related fields. You will learn how the many individuals participating in an inquiry cooperate to accomplish a common objective through this. Along with being taught by knowledgeable instructors with years of expertise in the industry, the course also makes use of guest lecturers and webinars to provide you a solid foundation in current forensic and criminal investigation practices.
Our rich virtual criminal world, which enables you to position yourself in real-life events, is only one way that this course differs from others. This environment will be smoothly linked with your modules as an additional teaching tool, enabling you to apply the material you learn in classes, seminars, and workshops. As you move through several settings, including murder scenes, the police custody suite, the major incident room, police cells, the courtroom, the forensics lab, and a burial site where you unearth partially clothed bones, you'll have the chance to assume a variety of investigation tasks. This will give you knowledge of crucial procedures and roles in forensic investigation and criminal investigations, preparing you for forensic employment in the future.
Modules
Entry Requirements
Assessments
Funding & Fees
Level 4
● Introduction to Forensic Investigation (20 credits)
● Introduction to Criminal Investigation (20 credits)
● Police Custody (20 credits)
● Witnesses: An Introduction (20 credits)
● Criminal Investigation: Procedures and Practises (20 credits)
● Analysis and Application of Forensics (20 credits)
Level 5
● Core Modules
● Forensic Trace Analysis (20 credits)
● Forensic Biology (20 credits)
● Civilian Employability (20 credits)
● Coroners (20 credits)
● Elective Modules
● Terrorism and the Global Response (20 credits)
● The Intelligence Services (20 credits)
● Policing Concepts and Theories (20 credits)
Level 6
● Forensic Anthropology (20 credits)
● Environmental Forensics (20 credits)
● Law Enforcement: Vulnerability and Risk (20 credits)
● Special Investigations: (60 credit portfolio)
Standard entry:
● Two subjects at GCE A level or equivalent, plus passes at grade C or above in three subjects at GCSE level or equivalent.
● Alternative level 3 qualifications will also be considered, including Access to HE, a BTEC Extended Diploma, or internationally equivalent.
● High School diploma from your native country
Non-standard entry:
● All applicants can apply based on their work experience - 12 months of work experience is required. Consequently, academic qualifications/diploma is not required.
● To sum up, you don't need any qualifications to be accepted at the university or college. You just need to pass English Test - Duolingo.
English language requirements
● All applicants must pass Duolingo English Test. You don't need to pay for English Test - we provide you with a free voucher.
● All applicants must score an overall of 105 points on the Duolingo English Test to be accepted.
● All applicants cannot achieve lower scores per each component as per the below table.
| | |
| --- | --- |
| Duolingo | Minimum Required Score |
| Overall Band | 105 |
| Comprehension | 105 |
| Literacy | 95 |
| Conversation | 85 |
| Production | 75 |
Unlike on more traditional degree programmes, you won't be sitting any exams on this BSc (Hons) Forensic and Criminal Investigation. Instead, the course utilises authentic, real-world assessments that replicate the observations, interviews, and reports that would be conducted in the field as part of a real forensic and criminal investigation.
Funding for your studies
All of the students will receive Student Finance which means that you don't need to pay anything.
Tuition Fee Loans
Your tuition fees are paid using a tuition fee loan. This is given to your University or College directly. Only once you have completed your study and are making at least £26,575 per year do loan repayments begin. Students who study full- or part-time may apply
Maintenance Loan is NOT eligible for studying ONLINE.